Recently we celebrated the 75th anniversary of D-Day with most of the world watching the coverage showing the sacrifices the people of Europe and the United States made.
It is absolutely incredible, and we should be teaching this more to our kids, really driving home the price of freedom. The price of freedom is huge, and we are very blessed to have it.  We need to continue to celebrate it and for me, there's a big lesson for all of us that can be learned from history.
We all know that history can repeat itself both in a positive way and a negative way.  But let's think about the positive.  Look at what happened between Europe and the United States.  I think it's a great historic reminder for what the possibilities are for us to do in the Middle East, Iran and Korea. Sometimes there has to be intimidation and sometimes there has to be conflict to defend those who cannot defend themselves and that's what we are doing or trying to do.  We have not always done the right thing, but we have tried.  I believe the intentions have been good.  We've had bad intelligence in some cases.  And in some cases, we just flat out made bad decisions.
Again though, look at our history.  Europe was our adversary.
We fought a war to get away from them.  We lost a lot of young American lives and we are a country that is extremely young relative to Europe.  For the naysayers to see the United States be the greatest in the world when you consider Europe is thousands of years older than us, how did that happen?
Well, let's go back to the wars, and where we fought Britain mainly, some France, and then some of them came to our aid so we could become a free country.  In World War I, we fought for freedom again but World War II for me is another one who are now our allies.  Who ever thought in 1944, that Germany would be one of our greatest allies and one of the best countries in the world after we disseminated them and got rid of the Nazi's?
It's unfathomable what the Holocaust did.
It was one of the most horrible times is world history (and now we have the Middle East and ISIS).  Yet, in Germany, once we won the war, we helped rebuild the country.  Look at it today.  It's one of the strongest, best countries in the world.  We did the same with Japan who attacked us first at Pearl Harbor.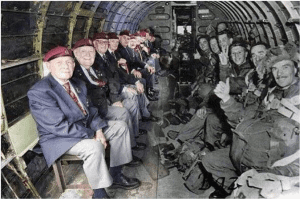 But more importantly, all of Europe and Japan are our allies now, when they were once our enemy. Germany is one of our best allies and they were once our enemy. We need to learn from that.  We can do the same in all of the Middle East.  Yes, we have to get rid of the bad actors. But we can do it without war now because the United States is the strongest economic power in the world.  China is coming at us, but China also can be our ally because we can do it with economics.  We don't need to do it with wars or hate and violence.
I'd like to believe that most people don't hate the Middle East.
You might hate their governments and the wrong things they do and a few of their leaders but I don't think most people hate the people themselves.  I dislike the leaders that lead their people into the wrong direction or into the wrong economic model that only can hurt them in the long run, and I am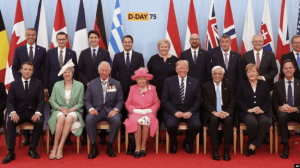 talking about communism and socialism.
Those are just covers for wanting to control the people for some groups own benefit.  Look at what some countries do.  They starve their people while they build military weapons and nuclear weapons.  They actually starve them.  Those aren't things we can sit back and watch but we can negotiate them to a peaceful level. 1940's Germany was a great example of a bad leader. But look at them now.
They wanted to have a peaceful nation.
So, if you have some pride and a job and are able to support yourself and/or your family, you're more than likely not going to want to go to war.  You're not going to want to kill your neighbor to get some food.  You're not going to listen to people who are trying to get you to load a bomb on yourself and go blow yourself up because they're going to take care of your family.  Those are things that wouldn't be possible if it wasn't for the way they've been manipulated into economic peril.
A lot of the leaders of these countries are keeping their people in economic peril for a reason, so they can control them.  We can help with all of that.  We don't need to do it with guns and war. We can do it with economics. Make it tougher on them to do things and then help them once they agree not to be terrorists or nuclear threats or things of that type.
Let's make our worst enemies our greatest allies.  What a concept.  Wishful thinking?  I don't think so.  Just look at what our great D-Day heroes did for us in 1944.
For all who served and sacrificed for this great nation and the world, we salute you.